Jonathan Olson, M.D.
Biography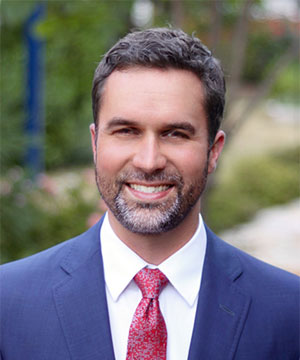 Dr. Jonathan Olson completed his Fellowship Mohs Micrographic Surgery and Cutaneous Oncology at the University of Washington in Seattle.

He is board-certified by the American Board of Dermatology and a Fellow of the American College of Mohs Surgery and American Academy of Dermatology, as well as a member of the American Society for Dermatologic Surgery. He also remains a member of the United Steel Workers of America (local 13214) after working for 3 years in a trona mine in southwest Wyoming.

Dr. Olson graduated magna cum laude with a degree in molecular biology from University of Wyoming. He earned his MD from University of Washington School of Medicine, followed by an 18-month research fellowship on wound healing. He completed a surgical internship at Virginia Mason Medical Center in Seattle, then dermatology residency at University of Washington serving as Chief Resident in the final year.

In addition to cutaneous oncology and facial reconstruction, Dr. Olson has a special interest in photodynamic therapy (PDT) and management of skin cancer in the organ transplant and immune suppressed population. He has authored more than a dozen articles in peer-reviewed journals, including the Journal of the American Academy of Dermatology, Cutis, Dermatology Clinics, American Journal of Clinical Dermatology, and Wound Repair and Regeneration.

Dr. Olson practices a patient-centered approach to medical care with a simple philosophy: treat each patient like a member of the family. He firmly believes that kindness and compassion are of equal importance to technical skill in caring for patients.

He lives in Charlotte with his wife and two children and has adopted the South as his home. He enjoys cooking, biking, home projects and spending time with his family.